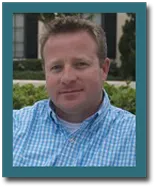 Hi There!! My name is Casey Horne, and I'm a Professional Counselor. I graduated from Southeastern University in 2011, and I am licensed to practice in Florida (MH12674). I have 20 years of experience working in a wide variety of venues such as inner city work, residential facilities, churches, community agencies, and office counseling. I'm also married with 3 children age ranges from 11 to 1 years old.
Although I'm trained and competent to work with a wide variety of issues, I am most passionate about helping marriages that are struggling to survive. I believes that every marriage has a chance to succeed. Marriage is hard, and it takes a lot of work despite what Hollywood might tell us.
I also understand grief/loss and effective ways of coping with it. It isn't easy dealing with grief, and there certainly isn't a magic pill or time machine that can take the pain away. However, there are ways for you to cope, and eventually move past the loss you have experiencing.